The
Jabra
Elite Sports Earbuds
Meet Jabra Elite Sports earbuds. Numerous wireless earpods has emerged in the market in the recent months start with
Bragi's The Headphoneto
the newly introduced wireless, smart earpods by Apple which is the
AirPods
.
Even though a large number of these products have dominated the wireless headphone market, it did not stop Jabra (popular for its SOLEMATE portable speakers) from creating their wireless earbuds. As Jabra calls it "the most technically advanced, true wireless sports earbuds available," the Elite Sport is surely not your ordinary wireless earpods.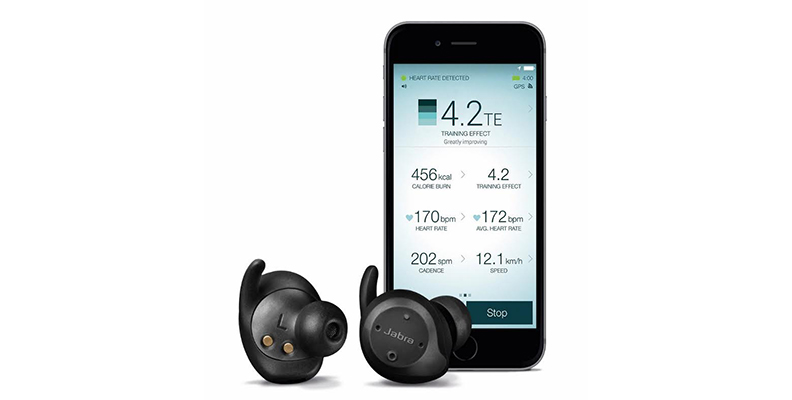 So what makes Jabra Elite Sport extraordinary from other wireless headphones out there?
The earbuds are sweat-proof and waterproof
It is integrated with a heart-rate monitor to provide you an in-depth and ground breaking in-ear fitness analysis
This wireless earpods work well for answering and making calls
The built-in noise reduction technology allows for lesser background noise
Unlike other competing wireless earpods, the Jabra Elite Sport has a battery life of up to three (3) hours. Comparing it from others, its battery life may not be that good enough to let you enjoy your music for a longer hour. However, you can get extra battery life instantly by slipping these earbuds into its charging case equipped with a battery.
The Jabra Elite Sports will be available in the end of October 2016 and is priced at $250.
As soon as the wireless earpods are available, we will provide you a comprehensive review on its sound quality and other features. To get more information about its features, check out its key features below:
Amazing sound quality with up to three (3) hours battery life plus up to six (6) hours additional charge from its charging case
Advanced heart rate analysis
Built-in noise reduction technology
Two (2) integrated microphones in each earbud
Flexible wearing options with single or stereo earbud use
In-ear audio coaching with real-time feedback
Sweat-proof and waterproof with an IP67 rating
Three-year warranty against sweat and water
Supports both operating systems, Android and iOS
Supports all major third-party fitness apps